Business
Best Tiles and Grout Cleaning Tips
Tiles and Grout Cleaning Tips to Restore Your Floors Look
Tile is one of the most common materials used in many homes for flooring, shower enclosures and kitchen backsplashes. It provides a very durable surface that can be cleaned easily and will retain its luster and color for many years if maintained properly. The challenge with most tile installations is that even though the tile itself is very durable, the grout used in the spaces between the tiles is very porous and can allow dirt and grease to collect in its pores. To prevent overtime discoloration of tiles, regular tiles and grout cleaning is recommended by most professionals.
Important Note for Tiles and Grout Cleaning
Cleaning this grout is a matter of using the right cleaners and knowing how best to apply them. As with any surface you are cleaning for the first time it is always better to try the cleaning solution on an area that is less visible. Also, always start with the least aggressive cleaning solution possible. If this doesn't produce the desired results, you can always try again with something a little stronger.
Preventing Discoloration of Tiles
This discoloration can be caused by dirt being tracked on a floor as people walk across a room. In a bathroom, mold is the biggest problem for grout and can darken the grout in a very short time if not cleaned. In the kitchen, most tile backsplashes will become stained with grease and food and will need to be cleaned regularly. The good news is that all of these stains are cleaned in a very similar way and the results can be amazing with just a little work.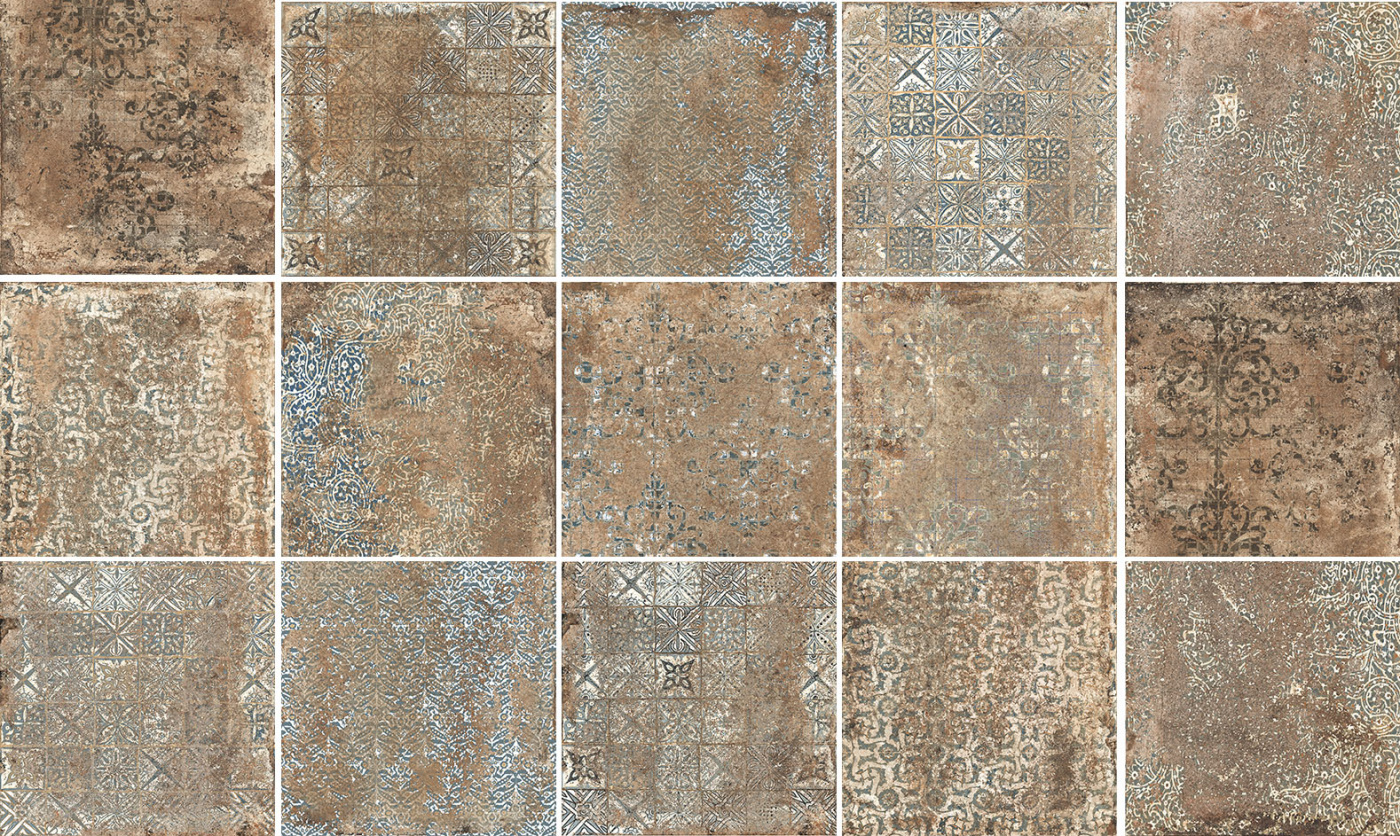 Home Made Solution for Tiles and Grout Cleaning
You first pass on tiles and grout cleaning should be done with a mild solution like vinegar or even baking soda. If you decide to use the vinegar you should start with a solution of equal parts white vinegar and warm water. Apply this to a section of the grout and scrub the area with a stiff brush. It is always better to scrub in a circular motion than in a straight line.
This will loosen more of the dirt and help you avoid scratching the tiles. You can also use baking soda as a great natural cleaner and can either make a thick paste out of the baking soda and warm water or simply sprinkle the baking soda right on the grout and start scrubbing.
Both of these natural cleaning solutions work well individually and can even be combined for greater cleaning power for those really tough stains. After you have cleaned the area, be sure to rinse the grout thoroughly to make sure you have removed all of the cleaning solution.
Commercial Cleaners to Clean your Tile and Grout
If these natural solutions don't do the trick you can try any one of several commercial cleaners that are intended specifically for tiles and grout cleaning. Some of these are fairly caustic so be sure to wear a pair of gloves and adequate eye protection before starting your cleaning. Also, never mix two different cleaning solutions at the same time.
Many of these commercial cleaners contain specific chemicals that can have a dangerous reaction with other chemicals in another cleaner. For example many of the commercial cleaners `contain bleach and others might have hydrogen peroxide as their active ingredient. Mixing these two chemicals can create a dangerous gas that will harm your throat and lungs so be careful. If you do use a commercial cleaner, be sure to rinse the area well and let it fully dry before trying another chemical on the same surface.
Read more –Best Method for cleaning carpets, and Upholstery
Professional Tiles and Grout Cleaning
If the commercial cleaners have not done the job to your satisfaction it may be time to call in a professional. Many carpet cleaning companies also offer tiles and grout cleaning services. They have professional equipment and can make quick work of a large job for you.
Many of these companies use a very specialized stream cleaner to clean both the tiles and the grout and this process will remove almost any stain. Initially a solution is sprayed on the tiles and grout lines which is then rotary scrubbed using a machine to penetrate the tile and grout surfaces and a small agitator brush may be used also to scrub the grout lines.
Cleaning Tile and Grout Using Steam Cleaner
The way the steam cleaning technology works is by heating the cleaning solution to a very high temperature, combining it with the cleaning solution already applied. This allows the solution to penetrate the pores of the grout.
The combination of the heat, pressure and cleaning agent will loosen the dirt. After the solution is pressure cleaned to the surfaces, it is quickly vacuumed and wiped away with a specialized cloth or squeegee. This removes both the solution and the dirt in one motion and will leave the tiles and grout looking new.
This service is the best way to keep your tiles and grout as clean as possible and should be something you schedule at least once a year. Most carpet cleaning professionals offer this as an additional service to a carpet cleaning appointment and can do it at the same time. They may even offer a discount on the combined services.